Here are our Annual Sponsors.  We love them.  Please support their businesses.

CVENT. Our mission is to transform the events and meetings industry. Our software platform disrupts the traditional processes for the event planners who organize events and the venues that host them, creating more value for the entire events and meetings ecosystem. Customers in approximately 100 countries now use Cvent software to plan events, find venues, manage membership data, create mobile apps, send surveys and develop strategic meetings management programs.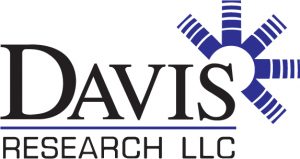 Davis Research is a GSA certified small business that provides nonpartisan telephone, focus group and web survey services to the public opinion community.  In business since 1970, Davis Research is an active member of both AAPOR and PAPOR.  They securely field FIPs 140-2 and Section 508 compliant surveys on behalf of government and commercial entities.  Contact Bob Davis at bob@davisresearch.com for more information.

Elway Research, Inc.
is a Washington state firm specializing in research for the development of communication strategies. Since 1975, we have conducted surveys, focus groups, electronic town halls and other research for governmental agencies at all levels; major corporations; small businesses; media outlets; non-profit organizations; associations; foundations; and election campaigns. We have conduced and published
The Elway Poll
since 1992, an independent, non-partisan analysis of public opinion in Washington State. We are one of six polling firms in the country to receive an "A+" from
fivethirtyeight.com. 
Website: 
www.elwayresearch.com

Goodwin Simon Strategic Research is an independent opinion research firm with offices in Los Angeles and San Francisco. Together, Partners Paul Goodwin and Amy Simon bring more than 30 years of experience in polling, social and political marketing, policy analysis, program evaluation, and communications for clients in the political, public, and private sectors.

The Henne Group (THG) is a San Francisco-based consulting group. With a proven track record of over 30 years, THG offers exceptional competencies in all aspects of consumer research, strategic planning, social marketing, and the management of issues, relationships and reputation. While we have unique expertise addressing sensitive and complex issues in public health, healthcare, and environmental conservation, our experience also covers a wide range of other public policy and business issues.  You can rely on THG to understand exactly what you need and to respond, with solutions that will increase your impact and strengthen your brand.

I/H/R Research Group provides high quality, cost-efficient telephone interviewing on either a direct or sub-contract basis to many of the nation's leading research buyers. Prices are competitive with no compromise in the quality of service or timeliness of project delivery. We are one of the few CATI facilities founded and run by seasoned research professionals from the analysis side of the industry—people who know research design, data collection, sampling and analysis inside and out.  100% U.S. based.  For more information, visit www.ihr-research.com.

Issues and Answers Network, Inc. is an independent global marketing research firm founded in 1988 as a data collection company and has grown into a global marketing research firm providing scalable research services; from survey and sampling design, in-house data collection, project management, to data analysis and interpretation. We specialize in all types of quantitative and qualitative research in the United States and 103 countries around the world.  We tailor our services to meet your needs.

Lightspeed. Quality-seeking researchers, marketers and brands choose Lightspeed as their trusted global partner for digital data collection. Our innovative technology, proven sampling methodologies and operational excellence facilitate a deep understanding of consumer opinions and behavior. With 700 employees working in 14 countries, we maximize online research capabilities. We empower clients by revealing information that is beneficial, providing clarity and research data that illuminates. We make research easy! For more information, visit www.lightspeedresearch.com.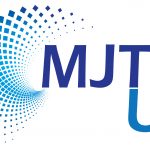 MJT US utilizes state-of-the-art systems and technologies that converts paper-based survey responses into electronic format, providing you the ability to analyze and evaluate your data to make data-supported claims. Research organizations all across the US partner with us to leverage our in-house survey design, printing, mailing/distribution, and data collection services. For more information and/or to receive a free 2 hour project consultation, contact us at Mechelle.Timmons@mjtus.com and mention PAPOR.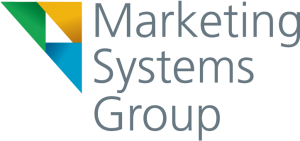 Marketing Systems Group. provides innovative products and services to the Marketing, Survey and Sensory research fields. GENESYS provides statistical sampling options including extensive GIS services. PRO-T-S® is a research predictive dialer optimized for survey research.  U-Dial was developed to alleviate Telephone Consumer Protection Act (TCPA) compliance concerns.  ARCS® is an automated feedback and panel management platform for recruitment, data collection and custom reporting. http://www.m-s-g.com/Web/Index.aspx.
Langer Research Associates offers PARC™, a cloud-based knowledge management application for survey research professionals. PARC organizes, searches and retrieves research materials, including individual questions with topline results or programming instructions, analytical reports, and presentations, with all related files a single click away. Flexible and intuitive to use, PARC is invaluable in internal management, client support and retention, and stakeholder or public-facing uses. Join charter subscribers including AP-NORC, SSRS, Public Opinion Strategies, the Marist Poll, FDU-Public Mind and others.  Company contact name:  Gary Langer, president/ Company contact email:  info@langerresearch.com / Company website address: http://langerresearch.com/parc

Reconnaissance Market Research (ReconMR) has survey research experience dating back to the 1960's. Multi-modal, qualitative, and quantitative data collection services via 300 U.S. based CATI stations utilizing multiple platforms including Voxco and ACS Query. 100% TCPA compliant by manually dialing cell phones at no extra cost. Experienced in public policy and public opinion research, academic studies, political polling, consumer and B2B market research. Certifications include DBE, MBE and Texas HUB. Visit their website at www.reconmr.com or contact Angel Uglow angel.uglow@reconmr.com for more information.

Los Angeles-based Reconnect Research, a subsidiary of Dial800 www.dial800.com, is connecting people already on the phone with political polls and surveys. The new Inbound Calling Survey platform gives researchers fast, honest answers, while providing an additional revenue stream for carriers, and also as important, offering a consumer-friendly solution to collecting responses. Reconnect Research invented a platform that provides the most representative sample in America which virtually mirrors the U.S. Census.

TechSociety Research. Since 1997, TechSociety Research has provided consumer and social research to a discerning clientele. Each consulting engagement combines the best of proven research and marketing practices with an inquisitive and creative approach. The result is more than just a statement of findings: clients receive an accurate, well-founded presentation of strategies and tactics. Visit their website at http://www.techsociety.com/.